Farmshelf —
Produce You Produce.
Smart and efficient, visually stunning hydroponic grow system that bring you closer to your food wherever you live, work, and eat.
Fast
Grows 2-3x faster than conventional agriculture, while providing meaningful yield
Affordable
Pricing that competes with traditional produce suppliers
Delicious
Flavors tested and refined with chefs like Chefs José Andrés, Tim Love and Marcus Samuelsson
Responsible
Simple on-site farming. No transportation, no packaging, no food waste — no worries
"Farmshelf has made our vision of growing ingredients in the middle of Manhattan a reality. Growing in the center of our restaurant invites our chefs and guest to form a more intimate relationship with the food on their plate."
— Erik Oberholtzer, founder and executive chairman of Tender Greens
Harvest wherever works best - on a counter, in the kitchen, or in the Farmshelf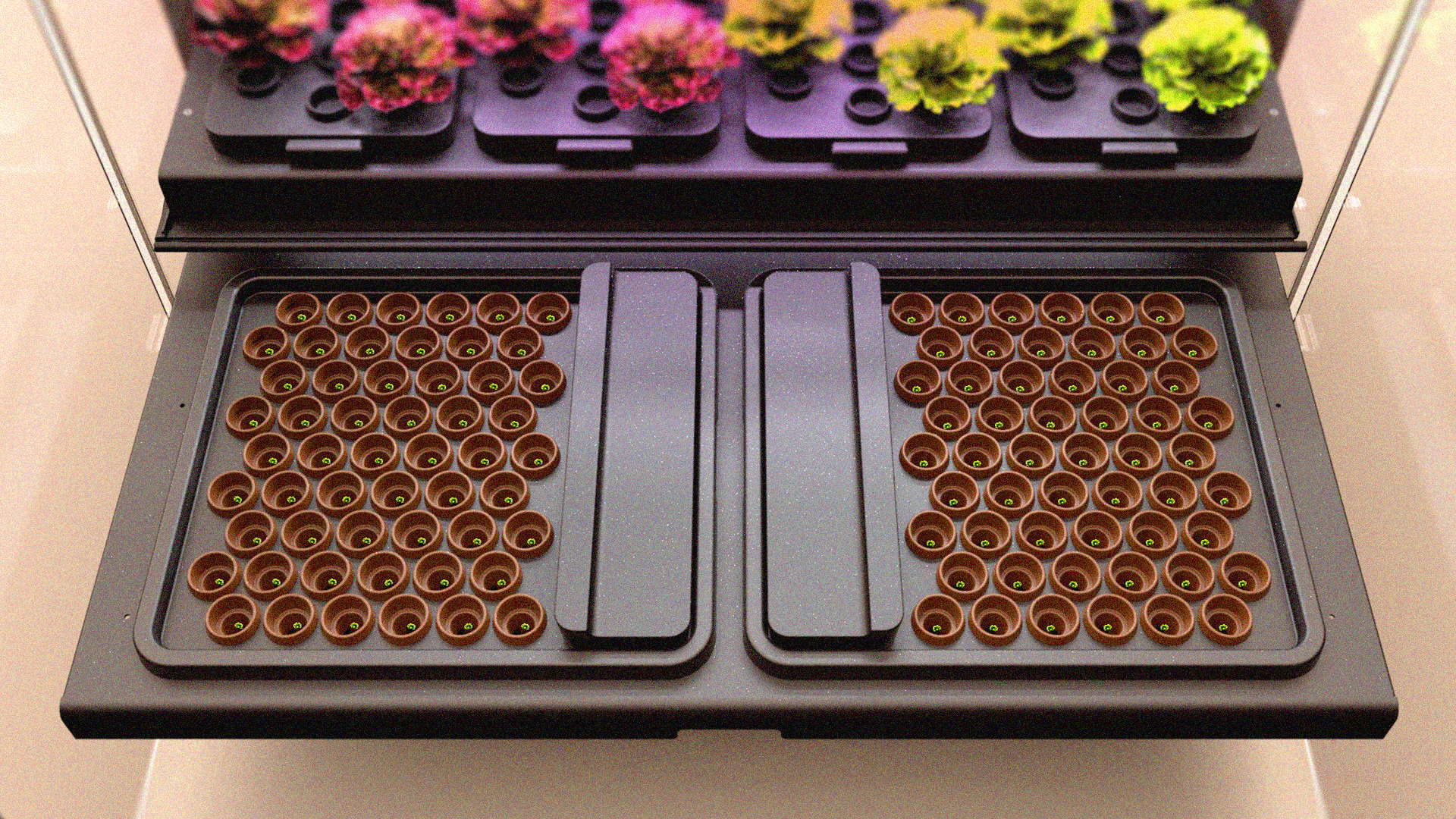 Seed-to-sprout inside the Farmshelf with a dedicated, hidden germination drawer
Farmshelf takes care of the hardest parts of farming so you don't have to worry
Find out how you can integrate Farmshelf into your vision and space.